FireRock Installation In Niagara
A Beautiful Outdoor Addition
Laying the Base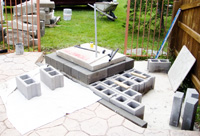 The rebar re-enforced base should be installed on a cement pad. The pad  thickness is based on local codes.
Starting the Veneer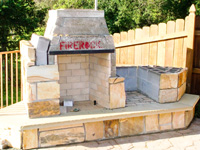 Natural stone, brick, or cultured stone can be veneered directly on the FireRock surface. We suggest using Laticrete 254 as a bonding agent.
Chimney Ready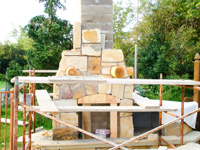 Standard outdoor kits come with 4-6 chimney blocks. More blocks can be purchased from your FireRock dealer.
Decorative Chimney Cap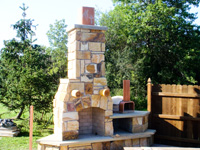 Decorative chimney caps come in many styles. We suggest European Copper Chimney Pots. FireRock fireplaces can be finished to any specifications.